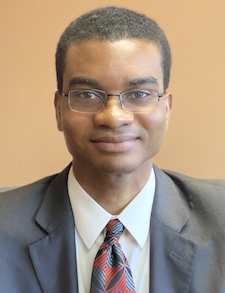 Jason A. Leacock
Attorney
As an attorney at Mashel Law, my work is dedicated to representing employees whose legal rights have been violated. I take this as a serious responsibility and work hard with compassion and understanding. At Mashel Law, we always aim to provide quality legal representation and are zealous advocates who put clients first.
I was born and raised in New Jersey and planned to return to the state upon completing my higher education. I attended Williams College and majored in economics and music, graduating in 2010. I then attended law school at Syracuse University, graduating in 2013. During law school, I served as a student attorney in my school's Consumer Law Clinic, where I represented low-income clients in matters against car dealers and home improvement contractors. I also served as a judicial intern for a justice of the New Jersey Supreme Court and worked as a law clerk in a general practice law firm.
After graduating from law school, I worked at an insurance coverage litigation firm, representing property owners whose property damage claims were unlawfully denied by insurance companies. Before joining Mashel Law, I worked at a small general litigation firm where I had the opportunity to practice plaintiffs' employment law among other varied areas of law. As a practicing lawyer I have developed solid communication skills. Whether communicating with clients, negotiating with opposing counsel or advocating before a judge, I have acquired an awareness of the vital role effective communication plays in successfully handling a legal claim.
At Mashel Law I am excited to work for a firm which dedicates itself to fighting to ensure New Jersey workers receive the protections and rights afforded under New Jersey's employment laws including payment of a fair and lawful wage and the opportunity to work in an environment free of discrimination and retaliation. If you believe your legal rights have been violated by your employer, do not hesitate to call our firm at (732) 536-6161 or fill out the contact form on this page.
I am licensed to practice law in the State of New Jersey and in the United States District Court for the District of New Jersey and am a member of the New Jersey State Bar Association and the Monmouth County Bar Association.