Personal Injury and Intentional Tort Claims
Mashel Law's no recovery, no fee contingent fee arrangement ensures that anyone – no matter their financial means – has access to quality and effective legal representation.
Accidents/Negligence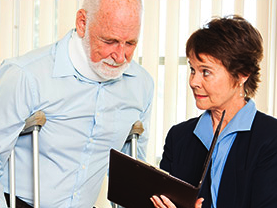 The attorneys at Mashel Law represent victims of automobile, truck, bicycle, bus, and boating accidents, pedestrian accidents, workplace injuries, falls on unsafe premises, construction accidents, crimes that result from poor security, nursing home injuries, and others situations where a person has been injured or has died as a result of someone's negligence. We also represent victims whose civil rights have been violated.
Medical Malpractice
Mashel Law represents victims of negligent medical practice, whether it is missed diagnosis inadequate treatment, botched surgery, unforeseen complications or dangerous drug interactions.
Product Liability
Our attorneys represent victims and families of victims who have been injured or killed while using defective products such as automobiles, toys, baby products, tools, home appliances, gardening equipment, ladders, pharmaceutical products and sports equipment.
Call (732) 536-6161 today to speak to one of our experienced personal injury lawyers. Located in Marlboro Township (Monmouth County, NJ) just off Route 18, Mashel Law, LLC represents clients throughout the State of New Jersey including but not limited to Mercer, Middlesex, Monmouth, and Ocean counties.