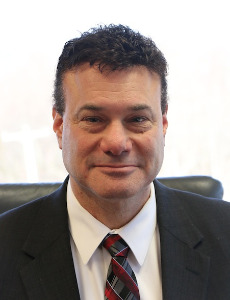 Stephan T. Mashel
I am proud to be a lawyer. It has been my honor for 30 years and counting to be a trial lawyer in New Jersey representing individuals whose claims are meritorious and for whom it is critically important to recover damages for the wrongs committed against them. Being a lawyer has allowed me to use my innate and learned abilities to passionately, aggressively, and effectively advocate on behalf of those who have been harmed due to the malicious, intentional, or negligent conduct of others. Every day I am enthused to work for and with my clients as part of a collaborative transparent effort to obtain for them the result they have hired me to achieve.
I have always been drawn to the opportunity to right the wrong and have a strong disdain for the bully – whether it be a person or business. My skills as a lawyer serve to balance the playing field for my clients who invariably lack the money and resources of their opponent. I did not become a lawyer as my life's work in order to represent the money interests of too big to fail insurance companies or powerful big businesses. Let me be clear: I embrace the challenge of representing the Davids of the world against the Goliaths in our midst; I wouldn't have it any other way. So too the lawyers who work with me at Mashel Law share these same values and beliefs. It's what drives us to work as hard as we do for the clients of Mashel Law.
I am a Jersey boy. Therefore, it is apt that my journey to becoming a New Jersey employment attorney began with my years attending Rutgers – The State University of New Jersey. In 1983, I received a Bachelor of Arts undergraduate degree in Economics from Rutgers. Thereafter, I attended Rutgers University Law School receiving my Juris Doctorate (J.D.) degree in 1986. I obtained my New Jersey license to practice law in 1986 as well.
After graduating from law school I served as the judicial clerk for the then Honorable Paul A. Lowengrub, P.J. Ch. from 1986-1987. Judge Lowengrub was the Presiding Judge of the Chancery Division, General Equity Part, in the Superior Court of New Jersey, Camden County. After completing my clerkship I became employed as an associate attorney with the law firm of Pelleteri, Rabstein & Altman located in Princeton, New Jersey as part of its Commercial Litigation Department. In 1989, I was hired by the then law firm of Craner, Nelson, Satkin & Scheer of Scotch Plains, New Jersey as an associate lawyer. My work there focused primarily on personal injury and business litigation. In 1991, I left Craner Nelson to start my own solo practice as a lawyer.
Over the course of years I have been fortunate to handle all types of cases such as employment law claims, motor vehicle and slip and fall accident claims, civil rights violations, workers compensation, medical malpractice and business and partnership disputes. For more than 10 years now my practice has concentrated in representing victims of workplace discrimination and retaliation. I was drawn to this area of law because the livelihoods of persons are at stake and with it the ability for these clients to financially provide for themselves and their families. In employment cases, the litigants are typically familiar with each other and the story underlying their claims unfolds over time. Consequently, the abuse victims of employment discrimination and whistleblowing retaliation suffer often cuts the deepest; it turns their lives upside down. I proudly stand with and represent those who endure harassment or different treatment because of their sex, race/color, national origin/ancestry, religion, age, disability or sexual orientation, or because they disclosed unlawful activity. I believe to my core that employees should be judged by the merits of their performance rather than characteristics or traits which have historically been the subject of bias and prejudice in our society. This is why I fight every day for those who have been denied the rights and protections provided by our employment laws. Let me be of help if you are one of these people. Call me at (732) 536-6161 or fill out the contact form on this page.
I am a member of the National Employment Lawyers Association, the New Jersey Chapter of the National Employment Lawyers Association, the New Jersey Association for Justice, the New Jersey Bar Association, the Monmouth County Bar Association, and the New Jersey Council on Safety and Health (NJCOSH) where I sit on its Executive Board and serve as NJCOSH's Vice President of Employment Law.
I am proud to have been rated as a Super Lawyer in New Jersey. Just 5% of all lawyers in a state are selected for inclusion on the Super Lawyers list. I am likewise proud to have been accepted as a Life Member of the Million Dollar Advocates Forum and been recognized for selection into the National Trial Lawyers Top 100 and Lawyers of Distinction professional organizations.