Employee Retirement Income Security Act Claims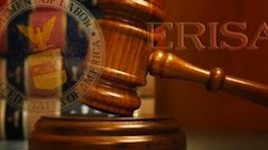 The Employee Retirement Income Security Act of 1974 (ERISA) is a federal law that sets minimum standards for retirement and health benefit plans in private industry. ERISA does not require any employer to establish a plan. It only requires that those who establish plans must meet certain minimum standards.
ERISA covers retirement, health and other welfare benefit plans (e.g., life, disability and apprenticeship plans). Among other things, ERISA provides that those individuals who manage plans (and other fiduciaries) must meet certain standards of conduct. The law also contains detailed provisions for reporting to the government and disclosure to participants. There also are provisions aimed at assuring that plan funds are protected and that participants who qualify receive their benefits.
ERISA requires plans to provide participants with plan information including important information about plan features and funding; provides fiduciary responsibilities for those who manage and control plan assets; requires plans to establish a grievance and appeals process for participants to get benefits from their plans; and gives participants the right to sue for benefits and breaches of fiduciary duty.
ERISA has also been expanded to include new health laws. Federal law requires employers to provide for the continuation of health care coverage for employees and their beneficiaries (for a limited period of time) if certain events would otherwise result in a reduction in benefits. The Health Insurance Portability and Accountability Act of 1996 (HIPAA) amended ERISA to make health care coverage more portable and secure for employees including new protections for working Americans and their families who have preexisting medical conditions or might otherwise suffer discrimination in health coverage based on factors that relate to an individual's health. Other important amendments include the Newborns' and Mothers' Health Protection Act, the Mental Health Parity Act, and the Women's Health and Cancer Rights Act.
In general, ERISA does not cover group health plans established or maintained by governmental entities, churches for their employees, or plans which are maintained solely to comply with applicable workers compensation, unemployment, or disability laws. ERISA also does not cover plans maintained outside the United States primarily for the benefit of nonresident aliens or unfunded excess benefit plans.