FMLA & NJFLA Interference and Retaliation Claims
Protection Under the Federal Family Leave Act and New Jersey Family Leave Act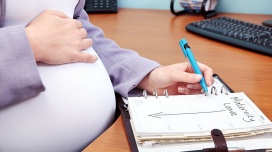 Both the federal Family Medical Leave Act (FMLA) and the New Jersey Family Leave Act (NJFLA) make it unlawful for an employer to interfere with the rights provided under those Acts and/or withhold the benefits provided for by the Acts. 29 U.S.C. § 2615; N.J.S.A. 34:11B-9. The elements of a cause of action under these Acts are: (1) plaintiff was employed by defendant; (2) plaintiff was performing satisfactorily; (3) a qualifying member of plaintiff's family was seriously injured; (4) plaintiff took or sought to take leave from her employment to care for her injured relative; and (5) plaintiff suffered an adverse employment action as a result. Depalma v. Building Inspection Underwriters, 350 N.J. Super. 195, 213 (App. Div. 2002). A plaintiff can prove an employer's unlawful intent through circumstantial evidence by proving that the wrongful motive was a substantial or determinative factor in the discharge decision. Id. at 214. See also Parker v. Hahnemann Univ. Hosp., 234 F. Supp. 2d 478 (D.N.J. 2002).
The FMLA and NJFLA were designed to allow an employee to take medical leave for "the birth of a son or daughter of the employee." 29 USCS § 2612(a)(1)(A); N.J.S.A. 34:11b-3(i). One of the leading goals of the FMLA and NJFLA is to accommodate the well-documented increase in the number of families in which all adults are employed outside the home. The Legislature found it necessary "to promote the economic security of families guaranteeing jobs to wage earners who choose to take a period of leave upon the birth . . . of a child or serious health condition of a family member." N.J.S.A. 34:11B-2. Employers must post a conspicuous notice apprising employees of their rights and obligations under the NJFLA. N.J.A.C. 13:14-1.14(a).
Under the FMLA, violating employers are liable to the employee for damages including, but not limited to, "any wages, salary, employment benefits, or other compensation denied or lost to such employee by reason of the violation" as well as interest, liquidated damages, equitable relief and attorney's fees. The FMLA mandates that liquidated damages in the amount equal to back pay and interest be awarded effectively doubling the plaintiff's economic damages. Once the employee has established that the employer interfered with her FMLA rights, the employee need not make an additional showing to obtain liquidated damages. The language of the FMLA makes plain that any employer who interferes with an eligible employee's FMLA rights "shall be liable" for liquidated damages.
For violations of the NJFLA, a prevailing party may be entitled to the leave time that was denied. A complainant may also be entitled to damages for pain, humiliation, and emotional distress caused by the employer's actions; restoration of employee benefits that the complainant would have received but for the employer's actions; out-of-pocket expenses incurred as a result of the denial of leave; punitive damages in an amount up to $10,000, and an award of reasonable attorney's fees and costs.
If you believe you have been denied the benefits provided by the federal Family Medical Leave Act or the New Jersey Family Leave Act, do not hesitate to contact the attorneys at Mashel Law, L.L.C. Mashel Law located in Marlboro, New Jersey, is dedicated exclusively to protecting the rights of employees.