Workers Compensation Retaliation Claims
New Jersey's Workers' Compensation Laws Prohibit Retaliation Against Workers Seeking Benefits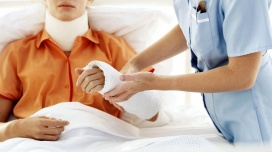 New Jersey Workers' Compensation Act ("the Act") first went into effect in 1911. Before this, the only means of compensation was through the courts, which took several years and created undue hardship for many injured workers. The original law establishing workers' compensation insurance was reformed in 1979 after the completion of a long-term study. At this time, benefits were increased for those who were rendered disabled by their injuries, but permanent disability benefits also became more difficult to obtain.
The New Jersey Workers' Compensation Act provides workers with a no-fault insurance program that delivers benefits to anyone who suffers from an illness or injury while at work or while performing job-related duties. These benefits include medical expenses, lost wages and death benefits to family members. In exchange for these benefits, workers agree that they will not file a civil lawsuit against their employers for damages unless the injury or illness was intentional.
Workers' compensation claims and benefits are handled by the New Jersey Division of Workers' Compensation (DWC). The goal of this agency is to create an equitable balance between employees, employers and the state government. The advantage of the program to employees is affordable insurance coverage that pays benefits in a timely manner. The advantage of the program to employers is affordable employee coverage and protection from litigation.
How to File A Claim
Your employer should be notified immediately after the occurrence of a work-related injury or illness, and a request should be made for medical treatment. The employer's insurance carrier will evaluate your case if the injury causes you to miss more than seven days of work. However, workers' compensation benefits should never be accepted without first consulting a reliable and experienced NJ workers' compensation attorney. Disputes over the entitlement to benefits or the amount of benefits awarded may be filed with the DWC.
Under New Jersey's Workers' Compensation Laws, "[i]t shall be unlawful for any employer or his duly authorized agent to discharge or in any other manner discriminate against an employee as to his employment because such employee has claimed or attempted to claim workmen's compensation benefits from such employer …" N.J.S.A. 34:15-39.1. In 1981, a common law private cause of action under this statute that could be pursued within the Superior Court was recognized by the Supreme Court of New Jersey. Lally v. Copygraphics, 85 N.J. 668, 670 (1981)
Workers' Compensation Retaliation Is Unlawful
The Act requires employers to compensate their employees for personal injuries caused by an "accident arising out of and in the course of their employment," without proof of fault. Hence, it is unlawful for an employer to discharge or discriminate against an employee because he has claimed or attempted to claim workers' compensation benefits from his employer. An employee who is retaliated by his employer for pursuing workers' compensation benefits, may file a civil action in the Superior Court and seek compensatory and punitive damages similar to a tort action. Under a workers' compensation retaliation claim a Plaintiff need only prove: (1) that he or she made or attempted to make a claim for workers' compensation; and (2) that he or she was discharged in retaliation for making that claim." Cerracchio v. Alden Leeds, 223 N.J. Super. 435, 442-43 (App. Div. 1988). The simple acts of reporting a work place accident and actually filing a workers' claim is enough to satisfy prong one. Id. at 443.
If you believe you have suffered unlawful retaliation because you have requested workers' compensation benefits, call the attorneys at Mashel Law (732) 536-6161 for help, or fill out the contact form on this page. Mashel Law located in Marlboro, New Jersey, is dedicated exclusively to protecting the rights of employees.