FMLA Interference and Retaliation Claims
PROTECTION UNDER THE FEDERAL FAMILY LEAVE ACT
Family Medical Leave Monmouth County, NJ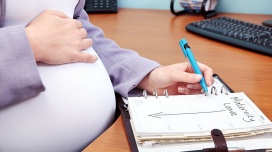 Congress enacted the Family Medical Leave Act (FMLA) in 1993 to accommodate the important societal interest of assisting families by establishing a minimum labor standard for a leave of absence from the job for medical reasons. To protect that interest, the FMLA contains two distinct provisions. First, it makes it "unlawful for any employer to interfere with, restrain, or deny the exercise of or the attempt to exercise, any right provided under" the FMLA. A claim arising under that provision is known as an "interference" claim. Second, the FMLA makes it "unlawful for any employer to discharge or in any other manner discriminate against any individual for opposing any practice made unlawful" by the FMLA. A claim under that provision is referred to as a "retaliation" or "discrimination" claim.
The FMLA allows an employee who has worked greater than 12 months for a single employer and who had accumulated 1250 hours of service within the previous 12 month period the ability to take up to 12 weeks of leave due to the birth or adoption of a child, in order to care for an immediate family member, for a serious health condition that makes the employee unable to work, and for other qualifying exigencies. Such time can be taken intermittently if taken to care for a family member or due to a serious health condition.
Under the FMLA, violating employers are liable to the employee for damages including, but not limited to, "any wages, salary, employment benefits, or other compensation denied or lost to such employee by reason of the violation" as well as interest, liquidated damages, equitable relief and attorney's fees. The FMLA mandates that liquidated damages in the amount equal to back pay and interest be awarded effectively doubling the plaintiff's economic damages. Once the employee has established that the employer interfered with her FMLA rights, the employee need not make an additional showing to obtain liquidated damages. The language of the FMLA makes plain that any employer who interferes with an eligible employee's FMLA rights "shall be liable" for liquidated damages.
If you believe you have been denied the benefits provided by the federal Family Medical Leave Act, do not hesitate to contact the attorneys at Mashel Law, L.L.C. Mashel Law located in Marlboro, New Jersey, is dedicated exclusively to protecting the rights of employees.