Age Discrimination
New Jersey Prohibits Age Discrimination
Ever since the 2008 Recession took a firm hold on our nation's economy, employers have ramped up their efforts to rid themselves of older higher salaried workers. Mashel Law, pursues age discrimination claims under New Jersey's Law Against Discrimination (LAD) on behalf of workers who believe they have been targeted by their employer for removal due to their age.
A discharged employee in a LAD case need not show that his performance met his employer's subjective legitimate expectations but need only show that he was objectively qualified for the position he held. The ultimate question in every employment discrimination case is whether the plaintiff was the victim of intentional discrimination. An employee need only prove that his age played a role in the decision making process resulting in the adverse employment action and that it had a determinative influence on the outcome of that process. He does not have to prove age was the sole reason for his firing.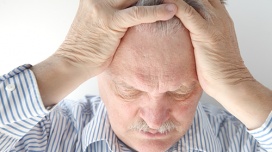 Under the law an employee can prove a wrongful discharge age discrimination case by presenting direct evidence of discrimination and/or prove it circumstantially by setting forth evidence that the offered reason for termination is a pretext (cover-up) for discrimination. In most discrimination cases, there does not exist direct evidence (evidence which a jury can hear, see, read, touch and/or smell) tending to provide the defendant's discriminatory intent. Consequently, our courts recognize the importance of presenting circumstantial evidence from which a jury can infer the existence of discrimination. In a circumstantial evidence circumstance, once the employer has presented a non-discriminatory reason for the adverse employment action, the employee must meet his ultimate burden of proving that the employer's stated reason for termination was a pretext and that the real reason for the employer's action was intentional discrimination. In doing so, the employee must present evidence showing that: 1) the employer's articulated legitimate reasons are untrue; or 2) that intentional discrimination was more likely than not a determinative factor in the decision.
Client SP presents a classic case of age discrimination. SP was sixty-two (62) years old when his employment was abruptly ended by Company X. SP had received numerous accolades and positive performance reviews evidence of his exceptional job performance. Yet, he was discharged by Company X which replaced by two significantly younger employees who he was required to train before being "laid-off". Company X's stated nondiscriminatory reason for firing SP was that it simply decided to go in a "new direction". This transparent pretext failed to hide the company's discriminatory animus directed towards SP due to his age. Indeed, this is precisely the type of evil discriminatory bias the New Jersey LAD is intended to protect against.
The legislature has determined that persons subjected to unlawful age discrimination may suffer diverse and substantial hardships which give rise to remedies under LAD, including compensatory damages: economic loss; physical and emotional distress; search and relocation difficulties; anxiety caused by a lack of information, uncertainty and resultant planning difficulty; career, education, family and social disruption; adjustment problems; and severe emotional trauma, illness, homelessness, or other irreparable harm resulting from the strain of employment controversies. A person subject to unlawful discrimination is also afforded the remedy of punitive damages. Under LAD a prevailing plaintiff may be awarded reasonable counsel fees and costs.
If you believe you are the victim of age discrimination in the workplace, do not hesitate to contact the attorneys at Mashel Law. Mashel Law located in Marlboro, New Jersey, is dedicated exclusively to protecting the rights of employees.