Sexual Orientation Discrimination
New Jersey Law Prohibits Sexual Orientation Discrimination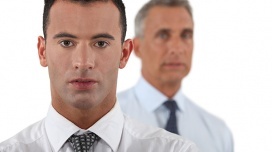 To establish a claim of hostile work environment based on sexual orientation, a victim must demonstrate that the conduct in question was unwelcome, that it occurred because of his or her sexual orientation or perceived sexual orientation, and that a reasonable person of the same actual or perceived orientation would consider it sufficiently severe or persuasive to alter the conditions of employment and create a hostile, intimidating, or abusive work environment. The law requires that one put themselves in "the shoes of the alleged victim" of discrimination/harassment to determine if the terms and conditions of employment have been altered by the acts of the alleged harasser. Importantly, a victim of sexual orientation harassment does not have to prove that the employer or the alleged harasser intended to harass her/him or intended to create a hostile working environment. The employer's or alleged harasser's intent is not at issue. The issue is simply whether the conduct occurred because of plaintiff's sexual orientation, and whether the conduct was sufficiently severe or pervasive enough to create a hostile work environment.
An employer is strictly liable for damages caused by discrimination committed by supervisors, by non-supervisory employees and in some instances by third parties if the employer knew or should have known about the conduct, had control over the conduct and failed to take prompt appropriate corrective action. Moreover, the law is clear that an "employer's failure to establish, publicize and enforce an anti-harassment policy might constitute negligence: "the absence of effective preventative mechanisms will present strong evidence of any employer's negligence."
Former client RT's case serves to illustrate a viable hostile work environment sexual orientation claim. RT is an openly gay man who a few years back was a manager of a restaurant. Under the old management team at the restaurant, RT experienced no problems at work, was commended in yearly performance appraisals, and greatly enjoyed his job. This all changed after a new team of managers took over control of the restaurant as they did not want a gay man supervising their employees. This new management hired a new chef and other kitchen staff who felt they could subject RT to offensive homophobic words and acts with impunity. RT was called a "fag", saw graffiti referencing the word "homo", was exposed to inappropriate sexually related hand gestures directed at him, and observed posted in the kitchen dry goods room pictures of men engaged in sex acts which he immediately removed. Even though RT complained to the new management team about the abusive conduct he was enduring they saw no reason to seriously document the transgressions, nor cause to issue appropriate discipline of any kind and/or undertake reasonable steps to put a stop to the unlawful harassment. Not only did restaurant take no action to put a stop to the harassment, the new management team turned around and fired RT based on trumped up claims of poor performance. Thereafter, RT contacted Mashel Law and our attorneys proceeded to file a lawsuit on RT's behalf against the restaurant, the new management team and offending kitchen staff. Ultimately, the lawyers here at Mashel Law obtained a significant monetary settlement for RT.
A person who proves in court that they were a victim of workplace sexual orientation discrimination is entitled to recover economic and emotional distress damages, punitive damages, and reasonable attorney fees and costs. If you believe you are or have been the victim of sexual orientation or perceived sexual orientation discrimination in the workplace, do not hesitate to call us at (732) 535-6161 or fill out the contact sheet on this page. Mashel Law located in Marlboro, New Jersey is dedicated exclusively to protecting the rights of employees.